EASY HANDLING.
TOUGH HAULING.
Need a heavier duty vehicle that's still easy to maneuver? With the tightest turning radius in its class, the Carryall 300 delivers unsurpassed maneuverability. And its rustproof aluminum frame withstands water, chemicals and fertilizers.
The rack and pinion steering make the Carryall 300 easy to handle even with an 800-pound total vehicle capacity. From its sturdy front bumper to its flatbed cargo box with tailgate or stake-side bed options, it's the perfect solution for your light-duty industrial and commercial jobs.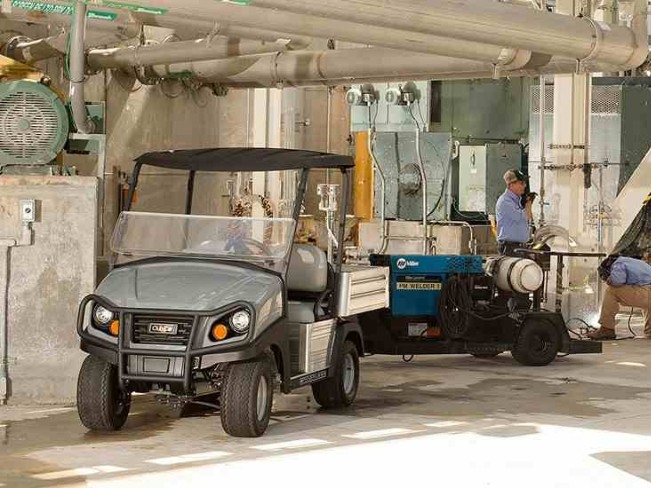 VERSATTACH
Make sure you always have the right tool at the right time with our proprietary bed attachment system.
Store many of the tools you need at once, and rest assured knowing they're secure and won't be damaged by rolling around in the bed of your vehicle while you drive.
Available exclusively on the Carryall 300, 500, 550, and 700 vehicles. Talk to your local Club Car dealer to learn more.