VERSATILITY PLUS
This diesel work utility vehicle comes with the same automatic four-wheel drive system as the standard Carryall 1500. But it also features Club Car's exclusive IntelliTach™ quick-change hydraulic tool attachment system that lets you move the attachment up and down and tilt it forward and backwards.
The system comes standard with a bucket attachment and accommodates an optional pallet fork, plow blade and auxiliary hydraulics for added movement.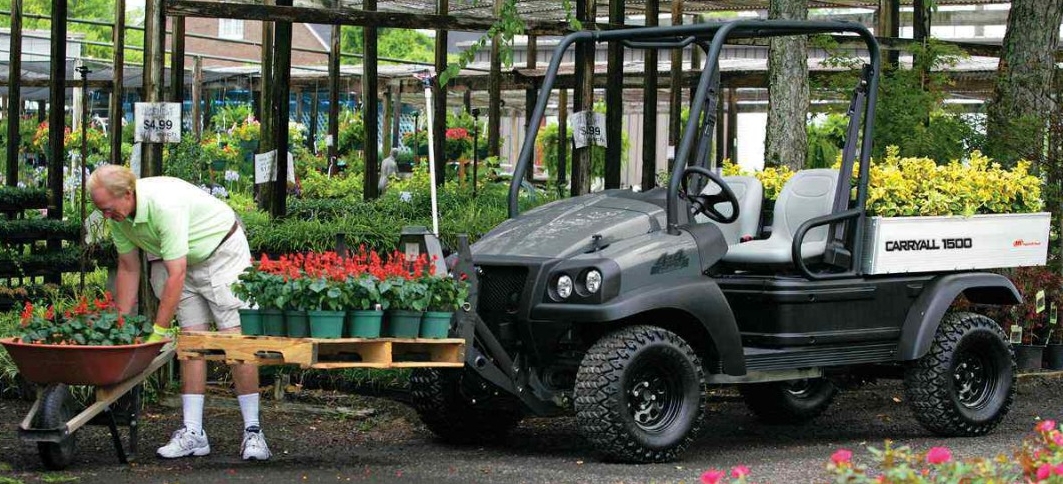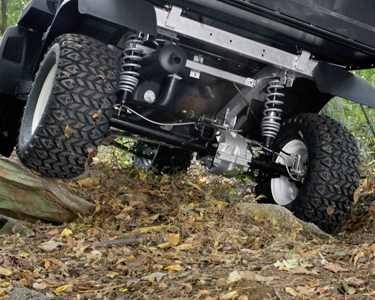 UNMATCHED REAR SUSPENSION
Club Car offers 4-link, semi-independent rear suspension often found on offroad automotive brands, an innovation unique to utility vehicles.
This allows for heavy-duty hauling while maintaining its 8 inches of grounds clearance, ensuring all four tires remain grounded while preserving torque, traction, and a smooth ride.